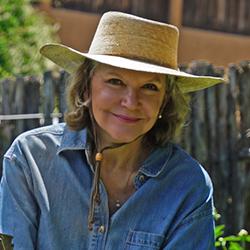 Joe Anna Arnett graduated from the University of Texas, earning a Bachelor of Fine Arts degree.  She moved to New York and became a Senior Art Director for Young & Rubicam Advertising working on such accounts as Merrill Lynch and People Magazine.  In New York, she continued her studies in fine arts at the Art Student's League for an additional four years.
In 1997, she became a Master Artist of the Artists of America Show at the Denver Historical Society Museum. She exhibited for 14 years at the Prix de West Invitational show at The National Cowboy and Western Heritage Museum in Oklahoma City.  She was honored as a featured artist at the Gilcrease Museum's 2006 Rendezvous exhibition and the 2012 Reunion at the museum.  She has also exhibited at the Albuquerque Museum of Fine Arts, The Tucson Museum of Fine Arts, and The National Cowgirl Museum in Fort Worth, The Montgomery Museum of Fine Arts, the Cincinnati Museum Center, and Art Asia in Hong Kong.  
She has participated in the Acadia National Invitational in Bar Harbor, Maui Plein Air Invitational in Hawaii, and Mesa Verde's Rims to Ruins Invitational held in Denver to benefit Mesa Verde National Park. She will also participate in Outdoor Painters Society, Plein Air Southwest and Paint Grand Traverse Invitational in 2018.
Arnett has written articles for The Artist's Magazine, American Arts Quarterly, ART Ideas and Australian Artists Magazine and has been featured in The International Herald Tribune, Southwest Art, Western Art Digest and the North Light books, Painting with Passion, The Best of Flower Painting, The Best of Flower Painting II, The Complete Oil Painter and Sketchbook Confidential II from North Light Publishing. She is included in North Light's, Fine Art Tips and Tricks. Recent articles include Art of the West and Plein Air Magazine, including the 2018 Plein Air Magazine Convention issue.  
Arnett authored the North Light Book Painting Sumptuous Vegetables, Fruits and Flowers in Oil, which was first published in 1998 and went into a second edition as well as a Chinese language edition in 1999, and reprinted by Echo Publications in 2015.
Joe Anna Arnett was a master artist, a producers and a writer for the PBS Series, Passport & Palette. She is a Signature Member of Oil Painters of America, a Signature Member of Laguna Plein Air Painters and a Master Signature Member of Plein Air Colorado.
In 2011, she and husband artist James Asher, formed Artful Partners, LLC, a film company, producing art instruction videos.  They have produced three high definition videos with more in production.    
A devoted traveler, Joe Anna has taught painting workshops around the world for over twenty years, including 15 years teaching for Scottsdale Artists School.   She will be a featured instructor at Plein Air Magazine's 2018 Convention in Santa Fe, NM.
Selected Collections:
The permanent collection of The Gilcrease Musuem, Tulsa OK
Wells Fargo Bank
Senator John Warner
Suzanne Somers
Brian Dennehy
Associations
Master Signature Member of Plein Air Artists Colorado
Signature Member of Oil Painters of America
Signature Member of Laguna Plein Air Painters Association