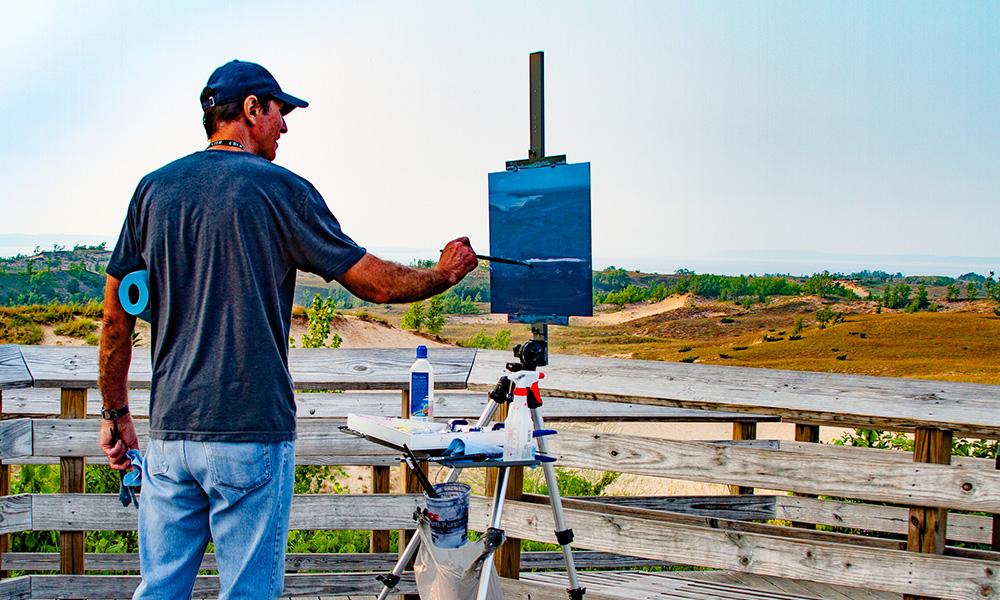 Paint Grand Traverse is a week-long plein air painting festival and competition, featuring artists from across the country. Presented by Crooked Tree Arts Center, the inaugural Paint Grand Traverse took place in August 2018. In 2018, forty-four artists competed in masters division for $12,000 in cash and prizes.
Paint Grand Traverse 2019 will be held August 12-17 (artists will have an orientation meeting the evening of August 11). Artists may apply October 15 - November 9, 2018.
The application is open to all plein air artists, ages 18+, working in a painting medium. To apply, you will need:
1) 5-7 JPG images of en plein air works completed within the past two years.
Images should be cropped to the borders of the artwork, and should not include frames.
Minimum resolution: 2000px long on the shortest side. High-resolution photos preferred. 
File names must follow this format:  LASTNAME_FIRSTNAME_title.jpg   The title may be abbreviated (e.g. "sunset"), but images without a first name and last name in the file name will not be reviewed, and your application will be considered incomplete.
2) Your artist resume/CV (in PDF or .doc format) and entry form
UPLOAD YOUR FILE AND ENTRY FORM HERE
3) $25 application fee (waived for current Crooked Tree Arts Center members)
Paint Grand Traverse 2019 artists will have obligations the evening of August 11 - the morning of August 18, and are expected to participate each day and attend all sales events.
Application deadline: Friday, November 9 at 11:59pm Eastern Time
Results will be emailed on Friday, November 16.