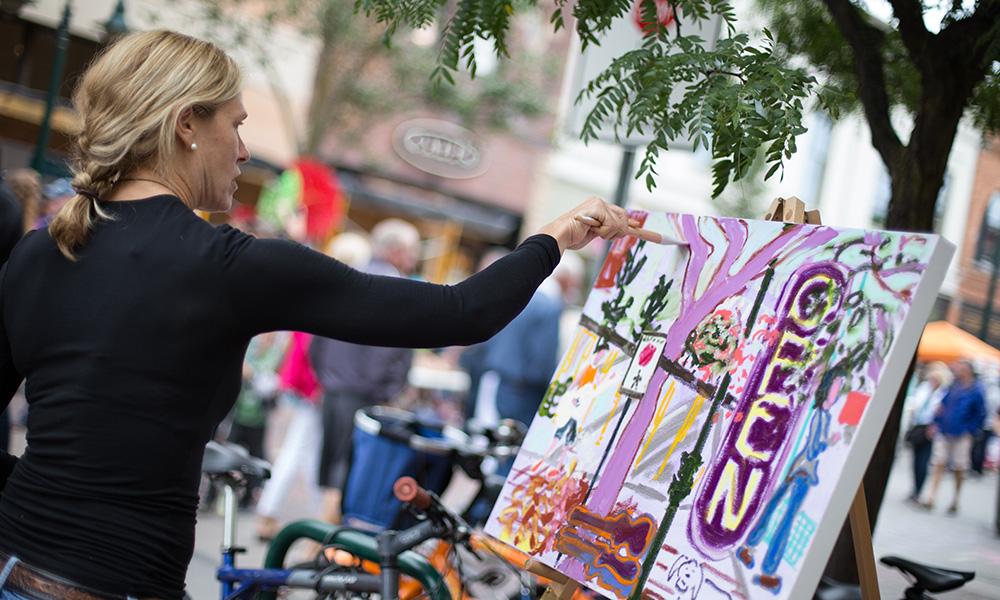 We have two fabulous options for painters and spectators on Friday!

Downtown Traverse City
Explore historic neighborhoods, the bustling downtown shopping district, the marina and water front, and more as we spend the day in charming Traverse City! And from 5:30-9:30 PM, enjoy Friday Night Live, Traverse City's favorite block party.

The Village at Grand Traverse Commons
The Village at Grand Traverse Commons is a unique redevelopment of dozens of historic buildings formerly known as the Traverse City State Hospital, and previously, the Northern Michigan Asylum. It is one of the largest historic rehabilitation and adaptive reuse development projects in the nation. The site's pastoral landscape of expansive lawns, walkways, paths and historic arboretums, is surrounded by over 480 acres of preserved parkland, woodland, wetland conservation areas, and hiking and biking trails. Artists and spectators alike will marvel at the unparalleled beauty of its magnificent, century-old Victorian-Italianate architecture.
---
How to Purchase Paint Grand Traverse Artwork
If you see a painting in progress that you just have to have, be sure to grab a ticket to the Paint Grand Traverse Gala on Saturday, August 18! The Gala is your one and only chance to view and shop the artwork created during the week of Paint Grand Traverse. Tickets $20 ($50 for a special preview hour), and go on sale June 1. Buy tickets.