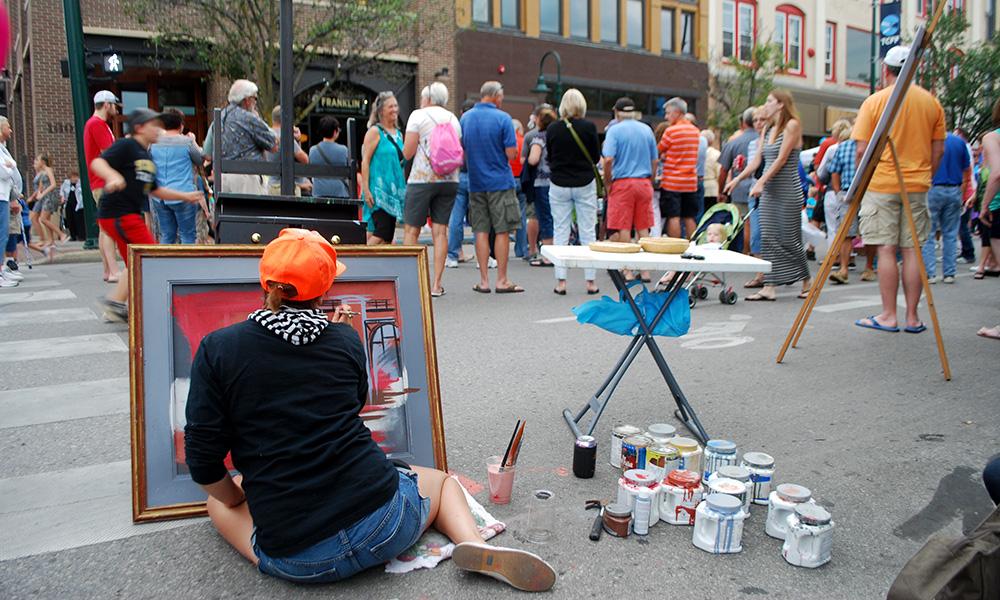 On Friday, August 17, downtown Traverse City's Front Street will be closed to traffic for the evening for Friday Night Live, a fun, family-friendly block party featuring food vendors, performers, live music, games, and more! Stop by the Paint Grand Traverse / Crooked Tree Arts Center tent for a special plein air-inspired activity for kids!

Paint Grand Traverse artists will also be on hand, capturing the late summer energy!
---
How to Purchase Paint Grand Traverse Artwork
If you see a painting in progress that you just have to have, be sure to grab a ticket to the Paint Grand Traverse Gala on Saturday, August 18! The Gala is your one and only chance to view and shop the artwork created during the week of Paint Grand Traverse. Tickets $20 ($50 for a special preview hour), and go on sale June 1.