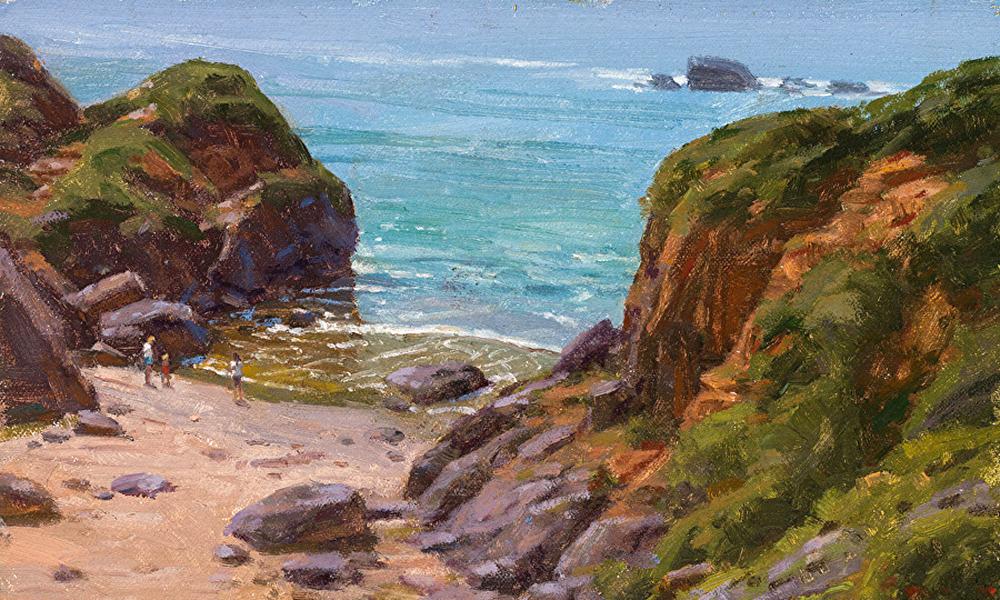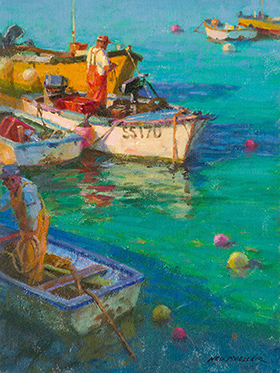 Watch a live painting demonstration by Paint Grand Traverse awards juror and plein air painting luminary Ned Mueller. Free and open to the public!
Ned Mueller is an accomplished and highly respected artist, having been drawing and painting for over 65 years. He is a graduate of the prestigious Art Center School of Design in Los Angeles where, as a student, he also taught drawing classes. He has participated in many of the major invitational shows in the country, including: "Artist's of America Show;" "Great American Artist's Show;" "Prix de West Show;" "Oil Painters of America;" "Laguna Plein Air Show;" "Pastel Society of America;" "The Autry Western Masters Show;"  "The Northwest Rendezvous Show;" and the annual "Plein Air Painters of America Exhibition." He shows in some of the finest galleries in the country, has won numerous awards, and is included in many private fine art collections.
He is a Signature member of the Oil Painters of America, Plein Air Painters of America, California Art Club, Northwest Pastel Society, Puget Sound Group of Northwest Artists, Northwest Rendezvous Group, and the American Society of Marine Artists. Ned is the only artist in the Northwest that has been designated as "Master Artist" status with both the Oil Painters of America and the American Impressionist Society.  He continues to challenge himself to grow artistically. Ned is regularly asked to jury regional and national art shows, and he loves to teach, sharing his many years of knowledge and experience regionally, nationally, and internationally.

Ned will teach a workshop at Crooked Tree Arts Center in Petoskey on August 20-22. Click here for details.