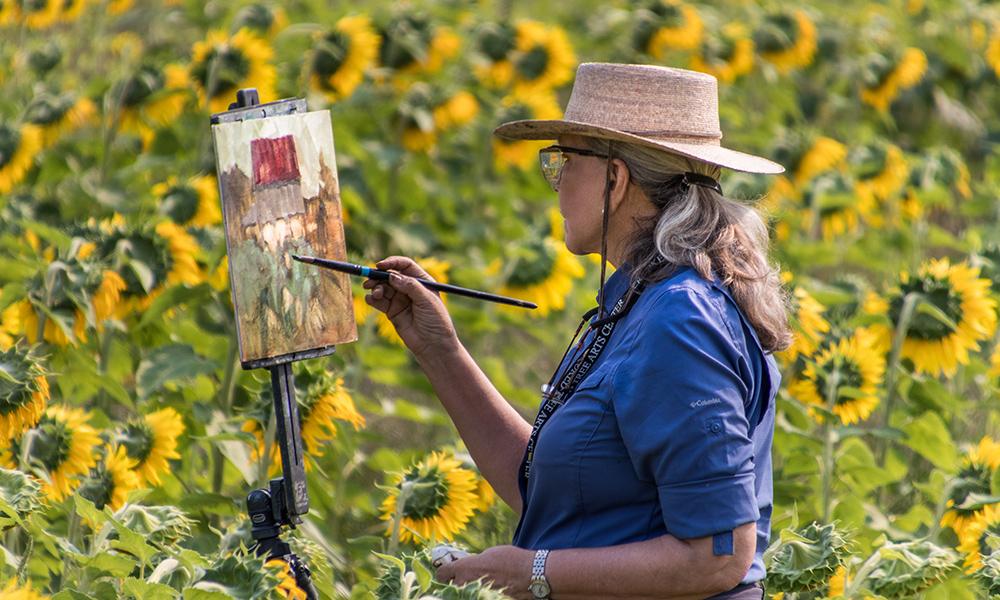 Masters Competition
In 2019, 40-45 artists from across the country will participate in the week-long masters competition, and have their work considered for juried awards at the gala and sale on Saturday, August 17, 2019. We will accept applications October 15 - November 9. Learn how to apply.
Quick Draw Competition
A quick draw competition the week of August 11, 2019 (date TBD) will be open to all interested artists. Pre-registration is required, and will open on March 1, 2019. Artists will have two hours to work, and juried cash awards and a sale will immediately follow.
Pint-Sized Paint Out
Kids can get in on the plein air fun at our Pint Sized Paint Out! Artists ages 8-15 will compete for prizes, and younger artists are welcome to create masterpieces as well! Walk-on, no pre-registration required. Date TBD.