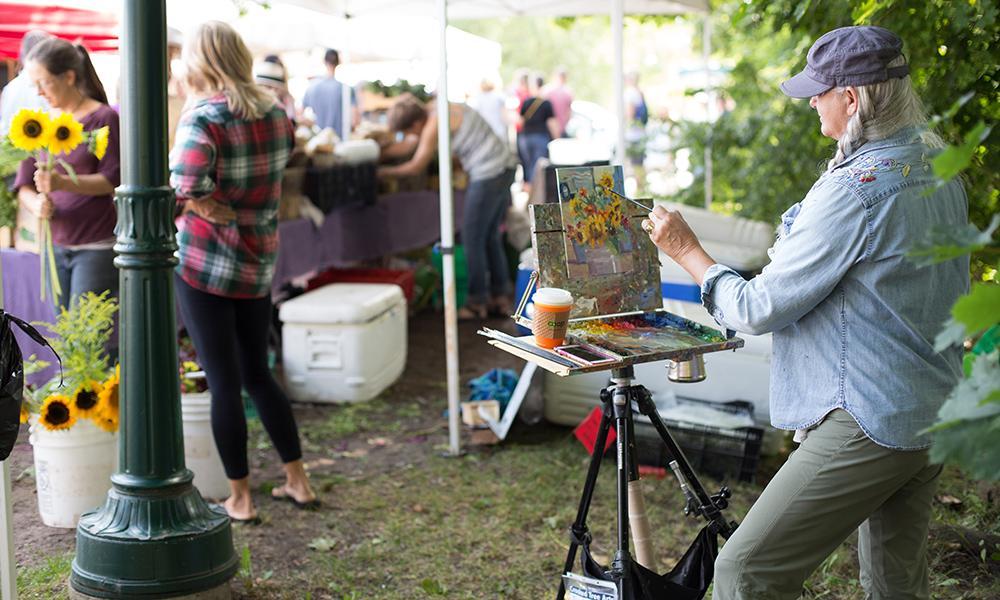 For the comfort and health of the artists, please maintain a distance of at least 6'. Thank you!
---
How to Purchase Paint Grand Traverse Artwork
If you see a painting in progress that you just have to have, you can "buy it off the easel" by asking the artist for a sale card.
Shop the online exhibit and sale August 10-16
Visit our in-person exhibit at Crooked Tree Arts Center - Traverse City from August 17-September 12.
Artwork sale proceeds benefit the artists and Crooked Tree Arts Center, and are deeply appreciated as we all work to recover from pandemic.