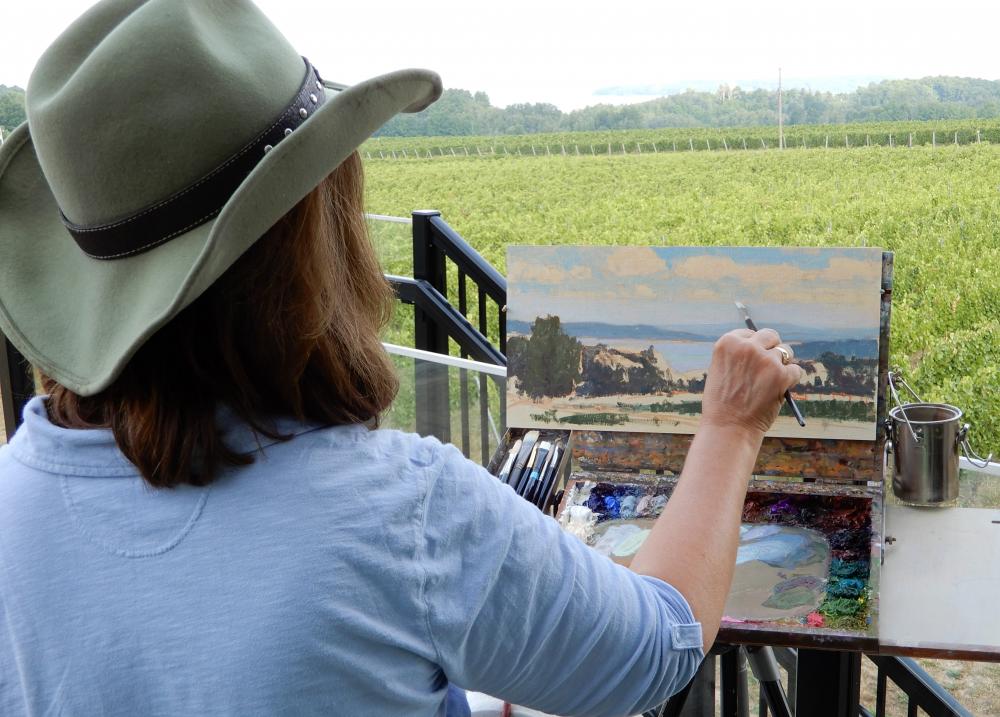 Welcoming, not intimidating; relaxed, not rushed; glasses, not sips; sophisticated, not salesy. Bonobo Winery is a destination that will captivate all of your senses in the heart of Old Mission Peninsula. On Sunday, August 9, enjoy breathtaking views and renowned wines while you watch artists paint outdoors on location at Bonobo Winery.
For the comfort and health of the artists, please maintain a distance of at least 6'. Thank you!
How to Purchase Artwork
If you see a painting in progress that you just have to have, you can "buy it off the easel" by asking the artist for a sale card.
Shop the online exhibit and sale August 10-16
Visit our in-person exhibit at Crooked Tree Arts Center - Traverse City from August 17-September 12.
Artwork sale proceeds benefit the artists and Crooked Tree Arts Center, and are deeply appreciated as we all work to recover from pandemic.