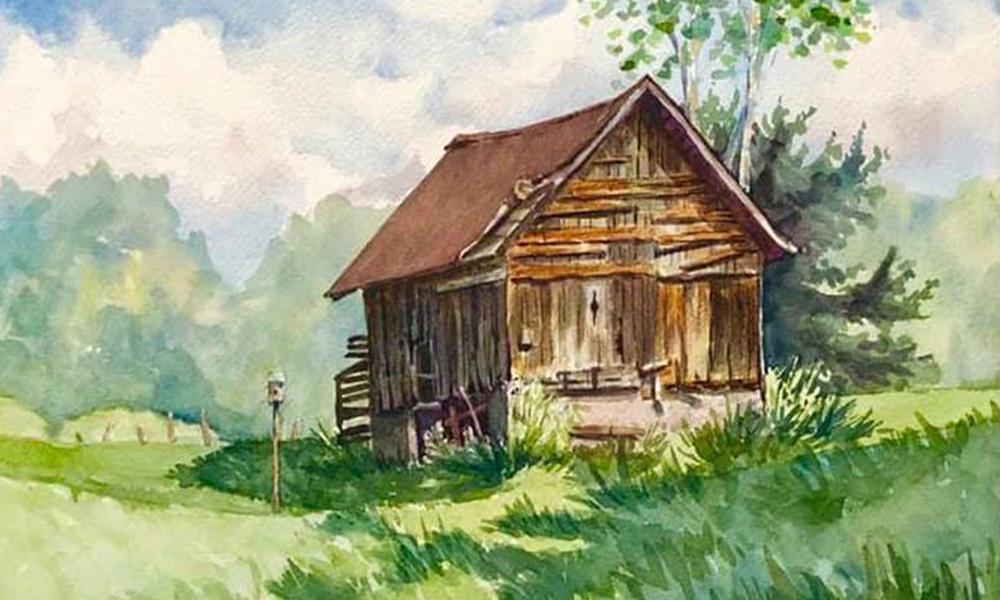 Watch a free, live painting demonstration! Artists and non-artists alike welcome!

Michigan artist and plein air painter, Lisabeth Curnow will offer a free demo Tuesday at Crooked Tree Arts Center. Lisabeth will demonstrate some effective techniques using a limited watercolor palette and tools. Focusing on texture, atmospheric perspective and color choices to create detailed and interesting landscapes and trees.

This demo will take place outside, weather permitting.  Please bring a camp chair if you have one available. We will set up folding chairs for those needing a chair.
---
Lisabeth Curnow
Lisabeth Curnow loved art and nature from a very young age and spent hours sketching wildlife and wildflowers. As a young adult she successfully participated in art shows and competitions that benefited wildlife and local charities and won numerous awards including MI Ducks Unlimited, MI Wildflower Association, and Duck Stamp competitions. After moving to Holt, MI, she devoted her free time to volunteering at the local elementary school teaching art in the class room and also designed an art program for at risk youth.
Now that her son is grown, she is turning her attention once again towards her first love, art. Creating acrylic and watercolor paintings that focus mainly on plein air landscapes, intimate still life, portraits of animals, and people.  After taking art classes at the local community college and joining the Mid Michigan Art Guild, Working Women Artists and local Plein Air group, Lisabeth is focused on developing her artistic style, teaching watercolor techniques, and successfully competing in show and plein air competitions.