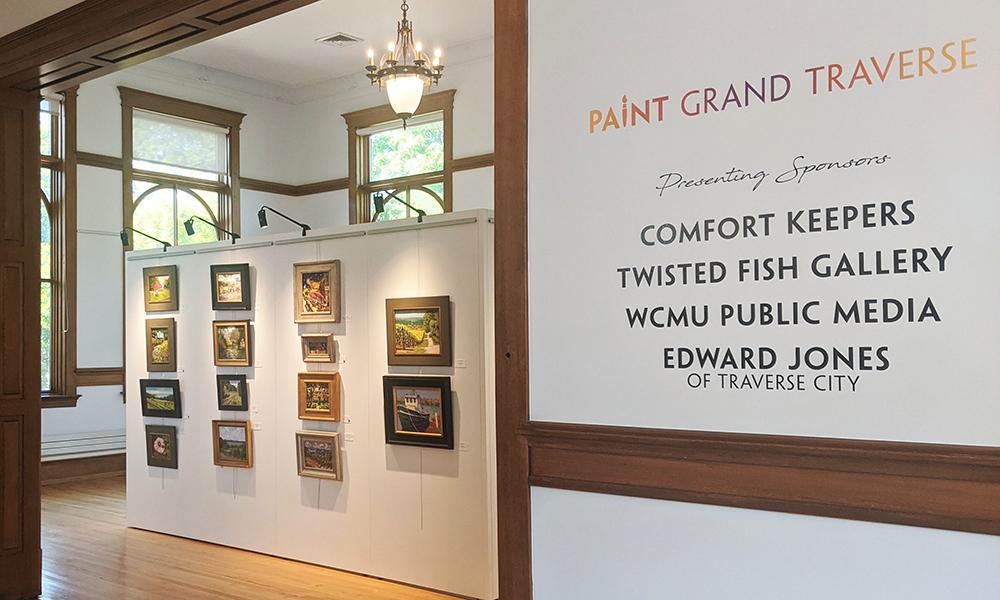 View and shop the collection of 150 plein air paintings created by our talented PGT artists during the weekend of August 8-9. The collection includes scenes from downtown Traverse City, the Village at Grand Traverse Commons, and Old Mission Peninsula. See a piece you love, and take it home right away!
Crooked Tree Arts Center - Traverse City
322 Sixth Street
(231) 941-9488
Open 12:00-4:00pm, Monday-Friday
11:00am-2:00pm on Saturdays
Art sale proceeds benefits the artists and Crooked Tree Arts Center, and are deeply appreciated as we work to recover from the effects of the COVID-19 pandemic.