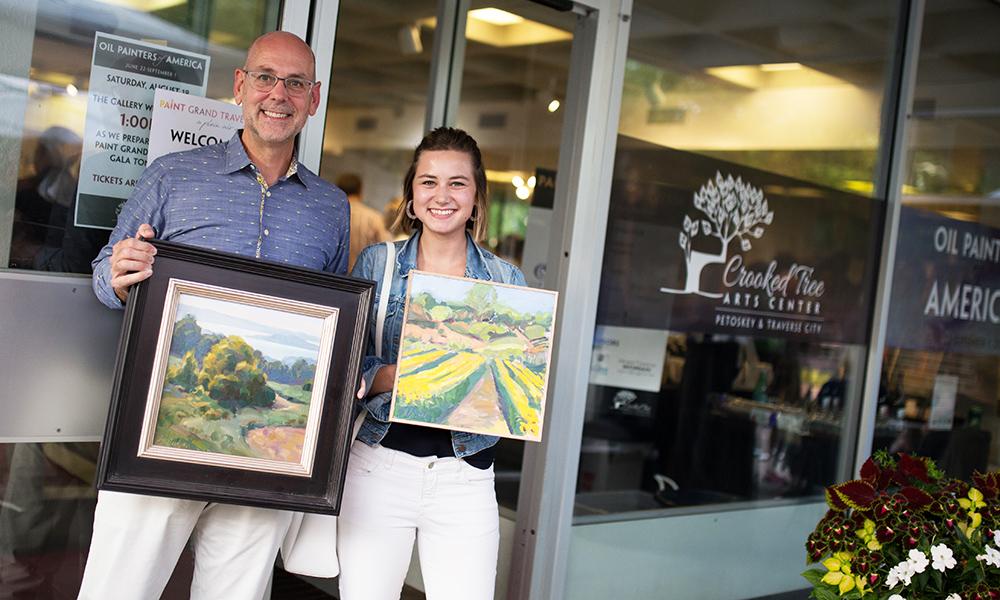 In this year's safe and socially-distanced PGT, online shoppers get the first viewing and selection of the fabulous Paint Grand Traverse collection of artwork! Available paintings will include scenes of downtown Traverse City and Old Mission Peninsula, painted by our 40 talented artists over the weekend of August 8-9.
PLUS shop a special selection of artwork painted during PGT 2018 and 2019, offered by artists who were unable to travel here this summer.
Shop the collection starting Monday, August 10 at 7:00pm
www.paintgrandtraverse.com/SHOP
Artwork proceeds benefit the artists and Crooked Tree Arts Center, and are deeply appreciated as we work to recover from the effects of the pandemic.