Event Details

Price

FREE to attend; $10 to compete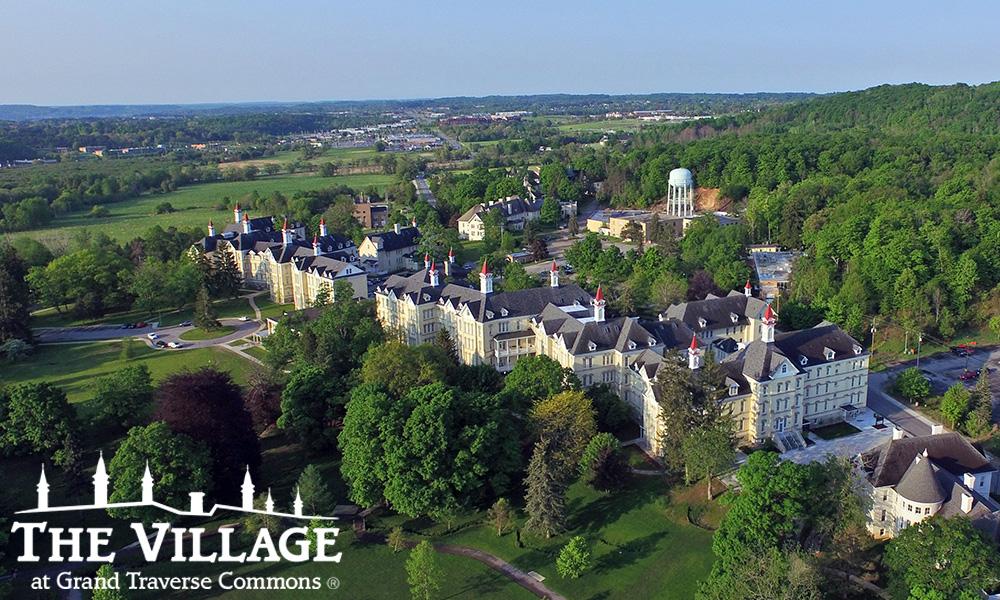 A great event for spectators! A Quick Paint is an exciting, two-hour competition for plein air painters working on location. Artists will compete for cash awards, and the competition will be immediately followed by a quick sale! Browse and buy fresh, new paintings by area artists as well as artists from across the country!
Event Location
We are pleased to announce that the location for the PGT 2020 Quick Paint Competition will be held at The Village at Grand Traverse Commons.
The Village at Grand Traverse Commons is one of the largest historic preservation and adaptive reuse redevelopments in the country. A beautiful solution to urban sprawl, The Village is the unique renovation of dozens of historic buildings formerly known as the Traverse City State Hospital. The Grand Traverse Commons is located just south of downtown Traverse City and Crooked Tree Arts Center.
The Village at Grand Traverse Commons
830 Cottageview Drive, Traverse City, MI 49684
Get driving directions.
 
---
Artist Registration
Advanced registration is encouraged, and is now open! Advanced registration fee: $10; same-day registration: $20. The registration fee is non-refundable. The advanced registration fee is waived for Crooked Tree Artist Guild members, but Guild members should still complete the registration process. Register online or by calling 231-941-9488.
---
Awards and Competition Rules
Who will participate: the 36 invited featured artists, and open division artists who have registered (beginning March 18).
Number of pieces: 1
Painting time: 2 hours

Juror(s): TBD
Artwork specifications:
Canvas/paper will be stamped at check-in.
Pieces on paper should be matted. Pieces on board or canvas do not need to be framed. (Piece must be able to stand on a table-top easel.)
Maximum size: 24" on longest side.
All painting media are welcome.
Paintings must begin on a blank white or toned background.
Artwork must be signed.
Work must be created solely by the artist and done completely from life.
Work must remain on display until the conclusion of the event.
Pick up: unsold works must picked up on-site, immediately following the event. Abandoned artwork will become property of Crooked Tree Arts Center.
Sale event: an awards presentation and quick sale will immediately follow. This event is free and open to the public.
Sales:
Artists set the prices. Crooked Tree Arts Center will retain a 40% commission. The minimum retail price is $200.
CTAC staff will process sales; checks will be mailed to artists on or before September 16, 2020.
Prices are non-negotiable.
Selling artwork outside of the Paint Grand Traverse event is discouraged and contrary to the spirit of the event.
Awards:
All participating artists: $500 Best of Show
PGT featured artists: $500 first place; $250 second place; (6) honorable mentions valued at $100 each.
Open division: $250 first place; (6) honorable mentions valued at $100 each.
---