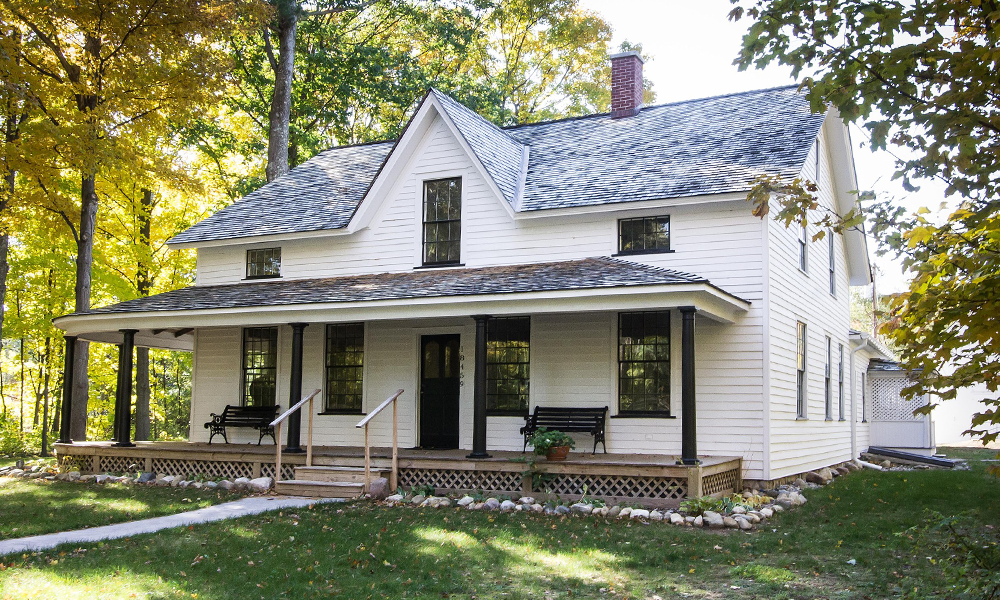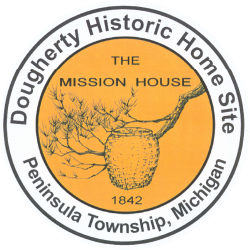 Located on Old Mission Peninsula and originally built in 1842, the Dougherty Mission House site is an historical, cultural, educational and community center as well as a museum for all visitors. The grounds include the Heritage Trail and Disabled Trail, as well as gardens which reflect farming in the late 19th Century. The Dougherty Mission House was placed on the National Historic Register in 2011, securing its proper place as a significant part of Michigan and Native American history. It's also a part of the Michigan Historic Preservation Network, placing the home and property in conservancy.

On Wednesday, August 17, explore this historic site and catch select Paint Grand Traverse featured artists as they capture scenes from Michigan's earliest days as a territory and state.
---
How to Purchase Paint Grand Traverse Artwork
There are four great ways to purchase your favorite PGT paintings!
If you see a painting in progress that you just have to have, you can "buy it off the easel" by asking the artist for a sale card.
Attend the Collectors Gala on August 19.
Shop in-person at Crooked Tree Arts Center - Traverse City, from August 23 - September 17.
Shop online from August 23 - September 17. Shipping available in the continental U.S.
Artwork sale proceeds benefit the artists and Crooked Tree Arts Center, and are deeply appreciated!